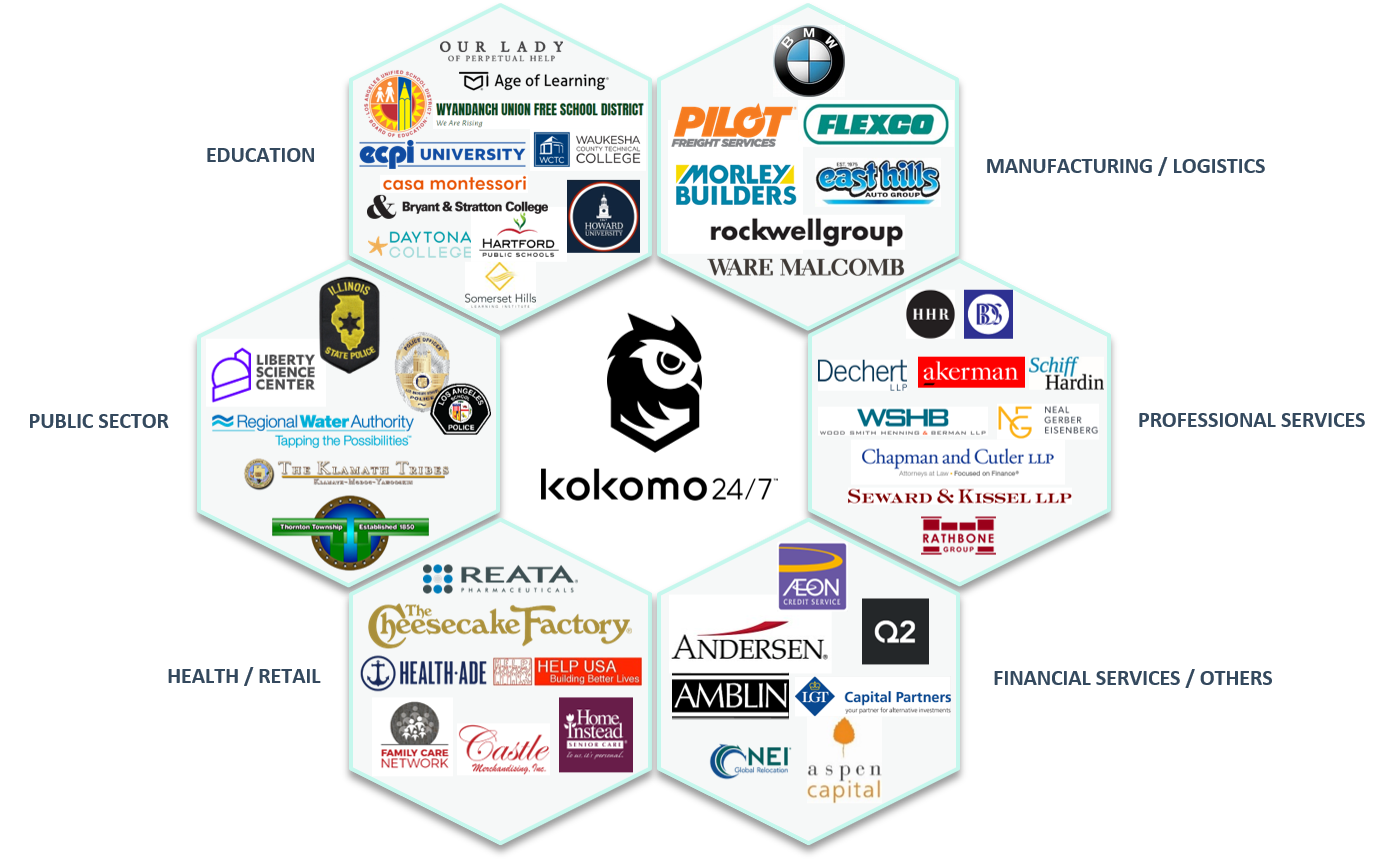 Enterprise-grade Reputation
Cathy - Senior Director, Cal Alumni Association UC Berkeley
"A couple others [software providers] I looked at didn't have the same functionality. […] The price definitely played a lot into it. [...] It's important for me to have somebody that I know that I'm going to get a response from in a reasonable amount of time and then also solving the problem too. [...] I always felt like I got an answer and somebody to walk me through it and [someone] getting back to me quickly which I really appreciated."
Dr. Dennis, Andrew - DO FACS FACOS, Illinois State Police (IL)
"The system was a game-changer for our agency. It moved us toward real-time location tracking and assessment which allowed us to implement mitigation actions more timely and effectively."
Roger Reyes - Assistant Director, Suffolk Cooperative Library System (NY)
"Coordinating a customized solution for our 25 libraries, with over 1,600 users, was accomplished with great efficiency. The implementation of COVID19Tracker was crucial to meeting compliance requirements and getting library staff back to serving their communities." 
Denise Block - Director of Technology, Our Lady of Perpetual Help School
"KOKOMO 24/7 has helped us implement an easy-to-use app for self-screening.  This has helped us open our school safely for over 750 students. Thank you for your quick responses and your help to get this up and running so quickly. Your service has been outstanding!"
Kenneth C. Mok Assoc. AIA - Associate Director of Information Technology Rockwell Group
The Covid19 Tracker system has been significant in allowing us to keep track of our employee's surveys along with contact tracing within the office environment. Implementation was painless and without any issues. Kokomo support has been GREAT. Very responsive in answering questions and implementing new features based on feedback.
Doreen - Vice President & CIO Bryant & Stratton College
"As a higher education institution, the need was great to be able to implement a Covid assessment tool which could easily support our students, faculty, staff, and guests.  Our manual process was not sustainable as students returned to our 19 campuses, the Covid19Tracker was a solution that we were able to quickly implement for approximately 7000 users.  The Kokomo staff have been extremely helpful and quick to respond to questions or concerns."
Gina Quijada - Vice President of IT, HELP USA
"Everything is coming together nicely for our 1,500 force. I want to thank all of you for working so diligently to resolve our asks so quickly. It was a pleasure working with you."
Evelyn J. Hall - C-Level Executive Assistant at Reata Pharmaceuticals, Inc
"As we gear up to safely return employees to office, I want to thank Reata Pharmaceuticals, Inc. for doing everything in their power to ensure our safety. I absolutely love the kokomo24/7 safety cloud monitor that must be cleared before entering the building."
Robert Covington - Application Development Manager Neal, Gerber & Eisenberg LLP
"Thank you. Much Appreciated!! Top notch support like always!!"
Danny Graham - IT Director Studio Gang
"Perfect! ...(shortened)... I want to say this has been an amazing rollout, and I am very impressed with your team. "