1-stop Compliance Management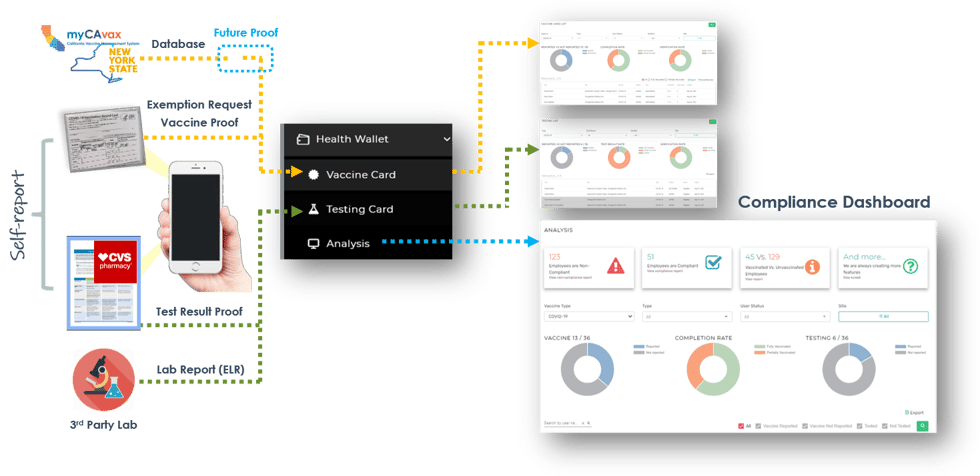 Kokomo24/7®'s VaxTrax™ can
Collect self-report of Vaccine proof and/or Test result

Connect to testing lab

Connect to vaccine authenticators (Ca, NY, etc.)

one-stop Dashboard

Reporting mandates

Reminders - Expired, Certification, etc.

Verification Workflow

Issue compliance card for access control

Fully integrated with Kokomo24/7® Safety Cloud™
Fully integrated lab service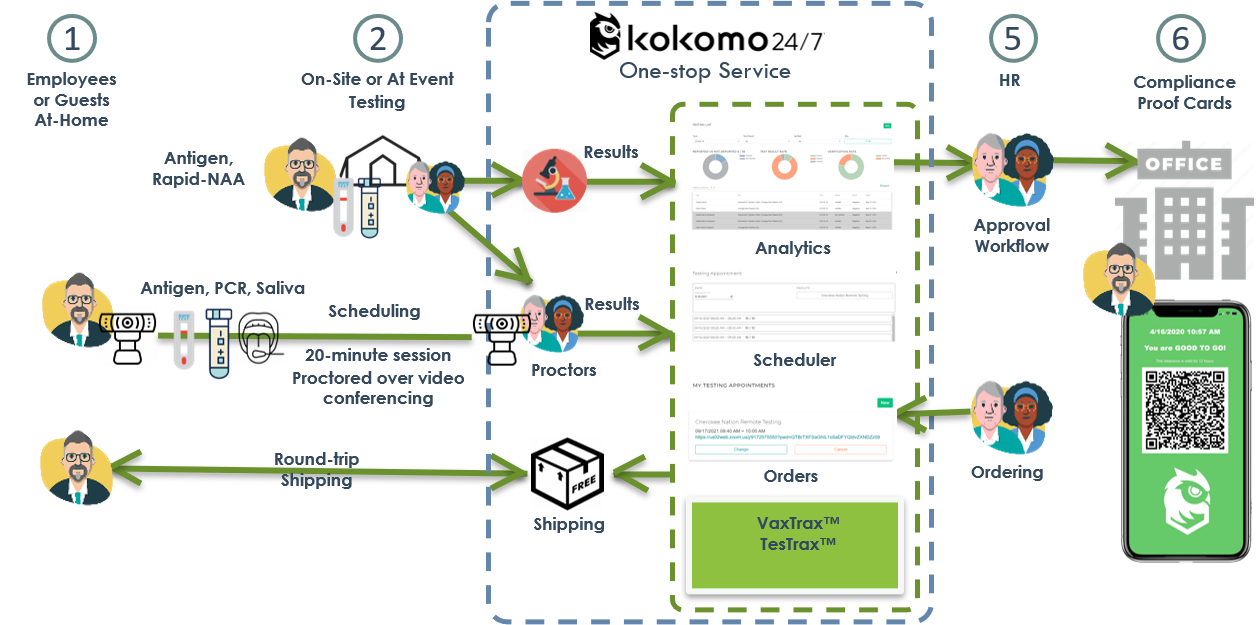 Kokomo24/7® VaxTrax™ is fully integrated with renowned full-service testing lab, whose services include:
Ordering and delivering "at-home test kits" to employees

schedule proctor-session

Coordinate pre-event verification

result data available in VaxTrax™ dashboard

Positive result alerts

Test expiration reminders

Compliance reports
What is VaxTrax?
With pandemic restrictions being lifted across the country, organizations' demand has risen for health and safety management solutions to ensure a safe return of employees. Kokomo24/7® is a health and safety technology innovator and cloud solution provider. Our Safety Cloud™ is the most comprehensive COVID-19 response solution in the market.

Our VaxTrax™ helps over 100 organizations to deploy and manage vaccination and testing programs more rapidly and efficiently. It is a tool to collect proof of vaccination, negative test results, or exemption proof via photo or attachment from a mobile device. It provides organizations with internal announcements, notifications, and reminders for easy promotion and education.
Compliance Card
Campaign Announcement,
Reminders,
Vaccine Site Information,
Collection of Vaccination Status,
Collection of proof (CDC Card),
Integrate with HR system,
Issue Internal Vaccine Card.
Vaccine Proofs + Exemption Requests
Employees can take a photo and submit the proof
Request exemptions
Admin will be alerted
Admin can "Verify" and issue Private-labeled Vaccine Card
Awareness Campaign
Public Announcement (PA) function to promote vaccination campaign e.g. education, gift card, paid time off, etc.
Vaccine + Test Compliance


Announcement
Vaccination Site Info
Vaccination Tracking
Vaccination Document Repository
Enterprise-Grade
Hierarchy Aware
Multi-lingual
Single Sign on
API-enabled
Globalized (Spanish, Polish, etc.)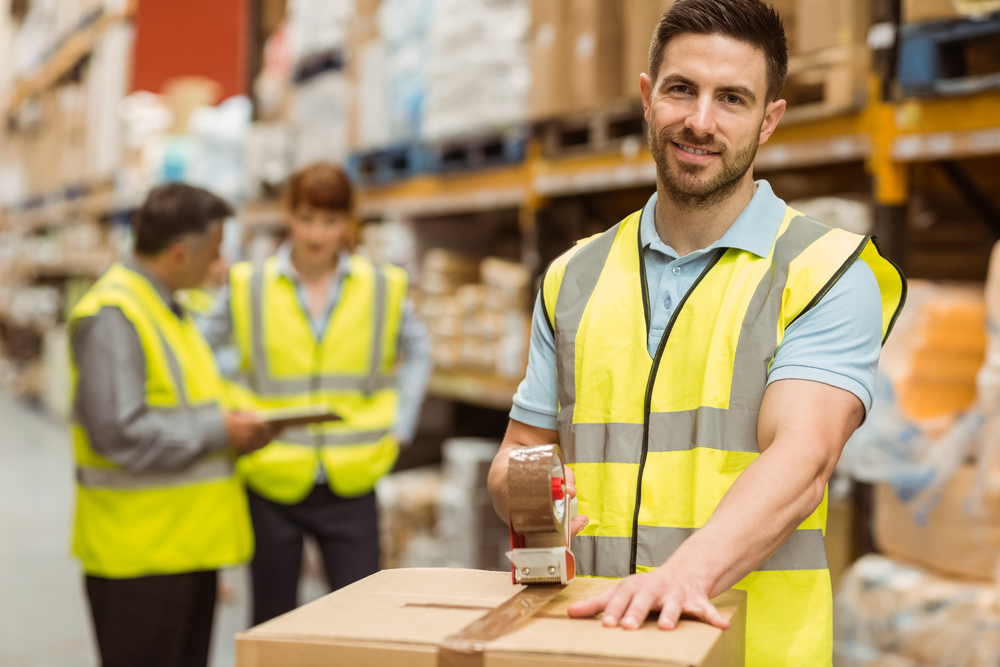 Learn how we are helping global and national corporations to handle the health and safety of employees, contractors, and visitors.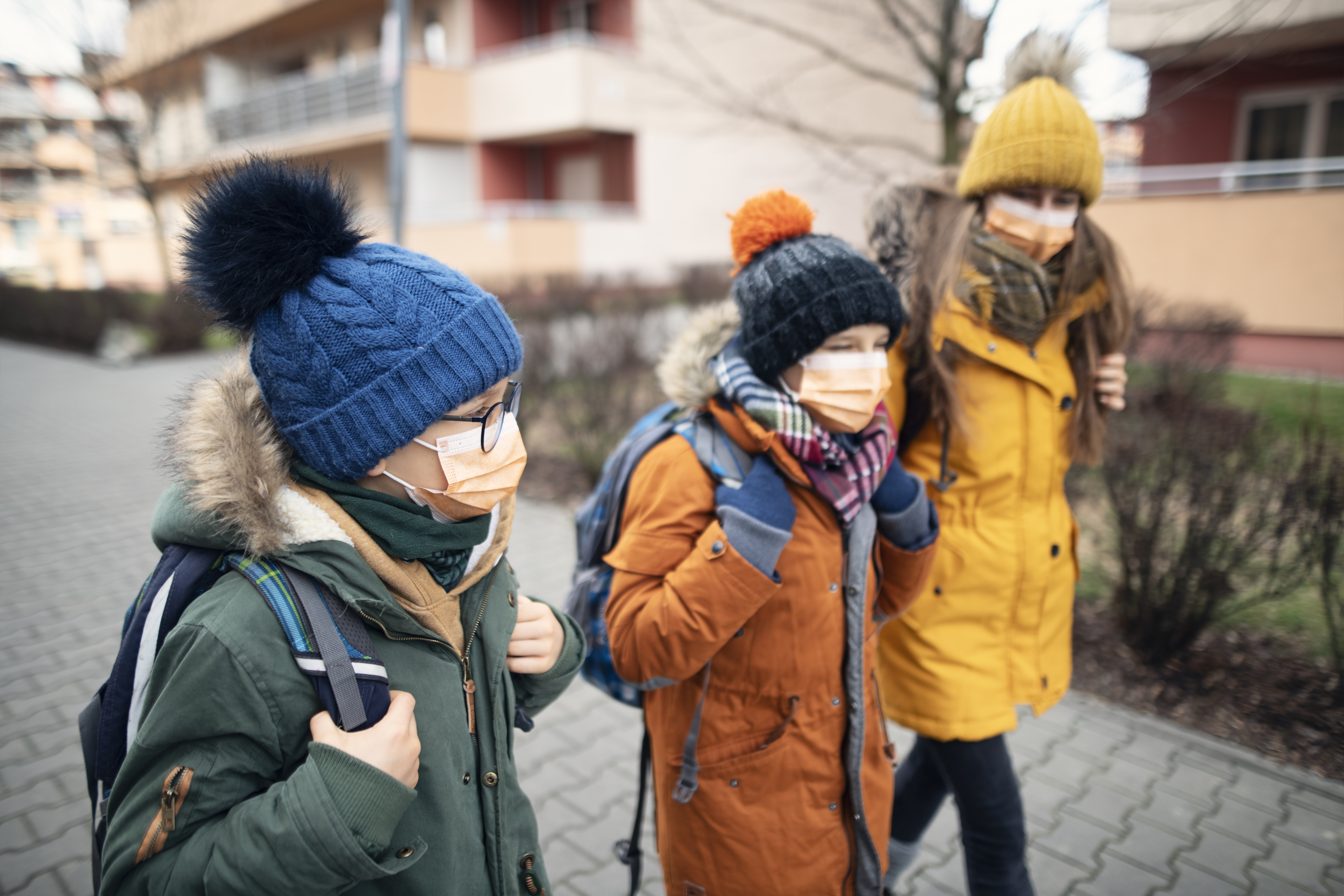 Learn how we are helping both private and public colleges, Pre-K, and K-12 schools with unique challenges.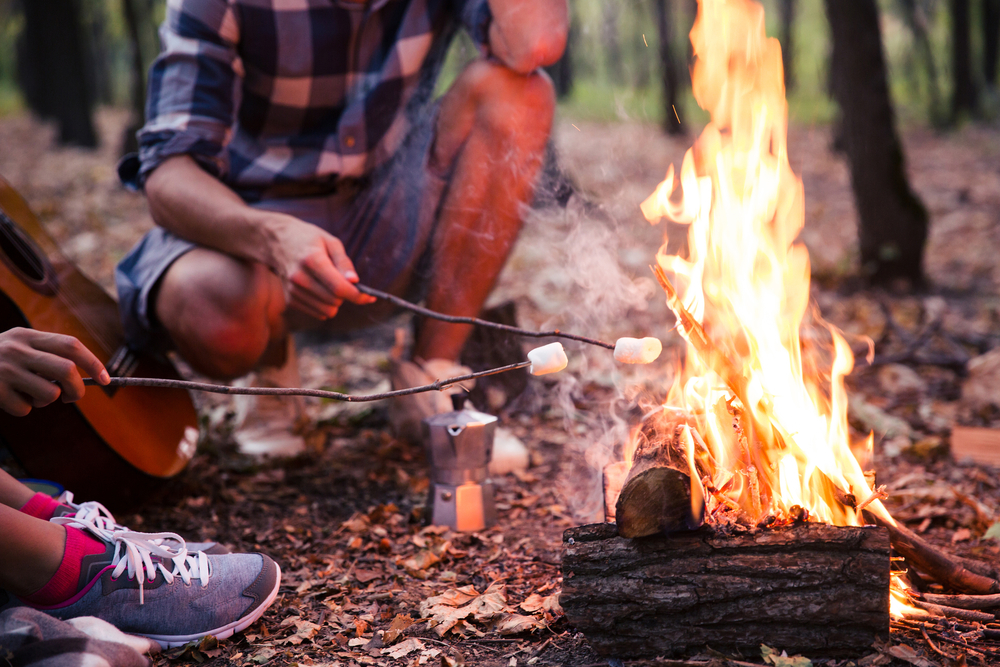 Learn what we are doing to help public as well as retail and small businesses to return to life with secure passport-like badging system.