Platform Built Specifically for Health and Safety Management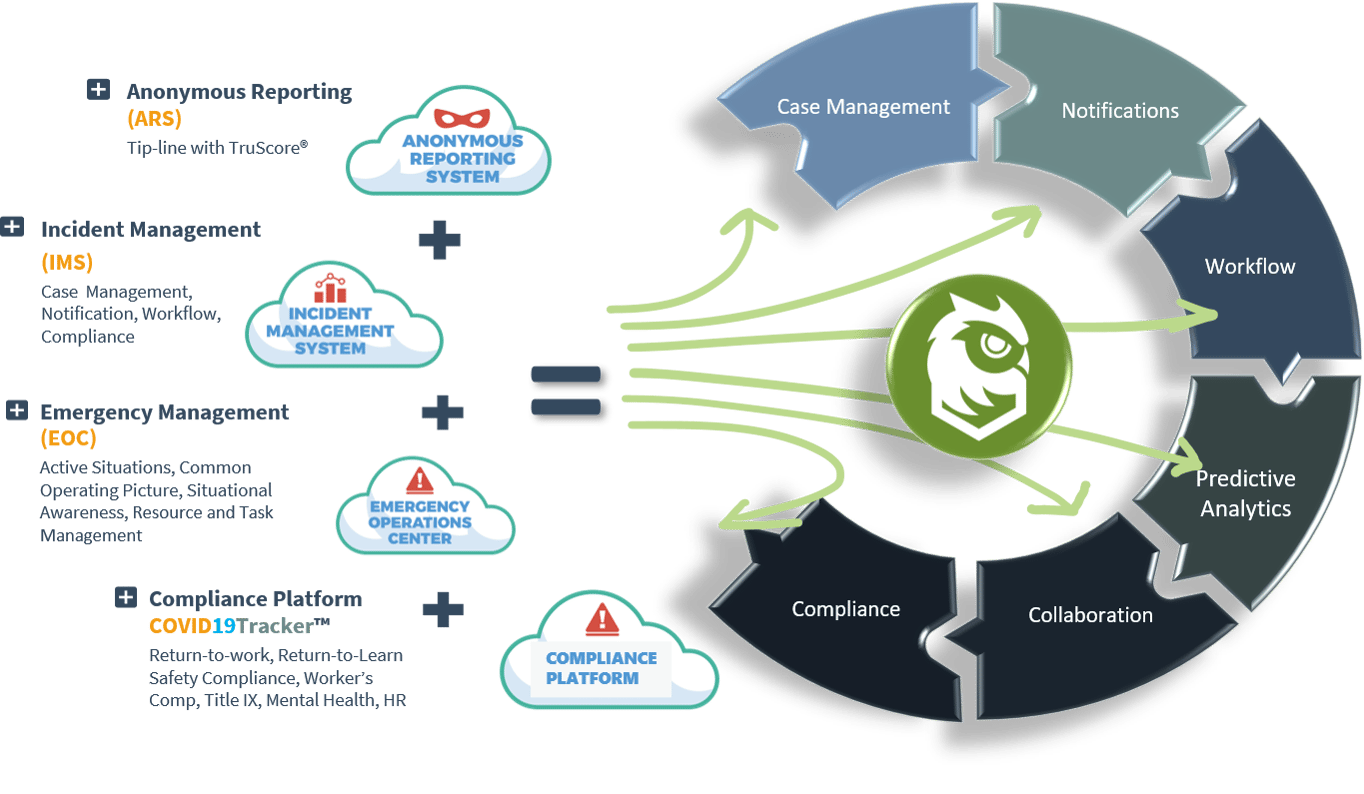 Matured since 2018 Helping over 800,000 individuals globally.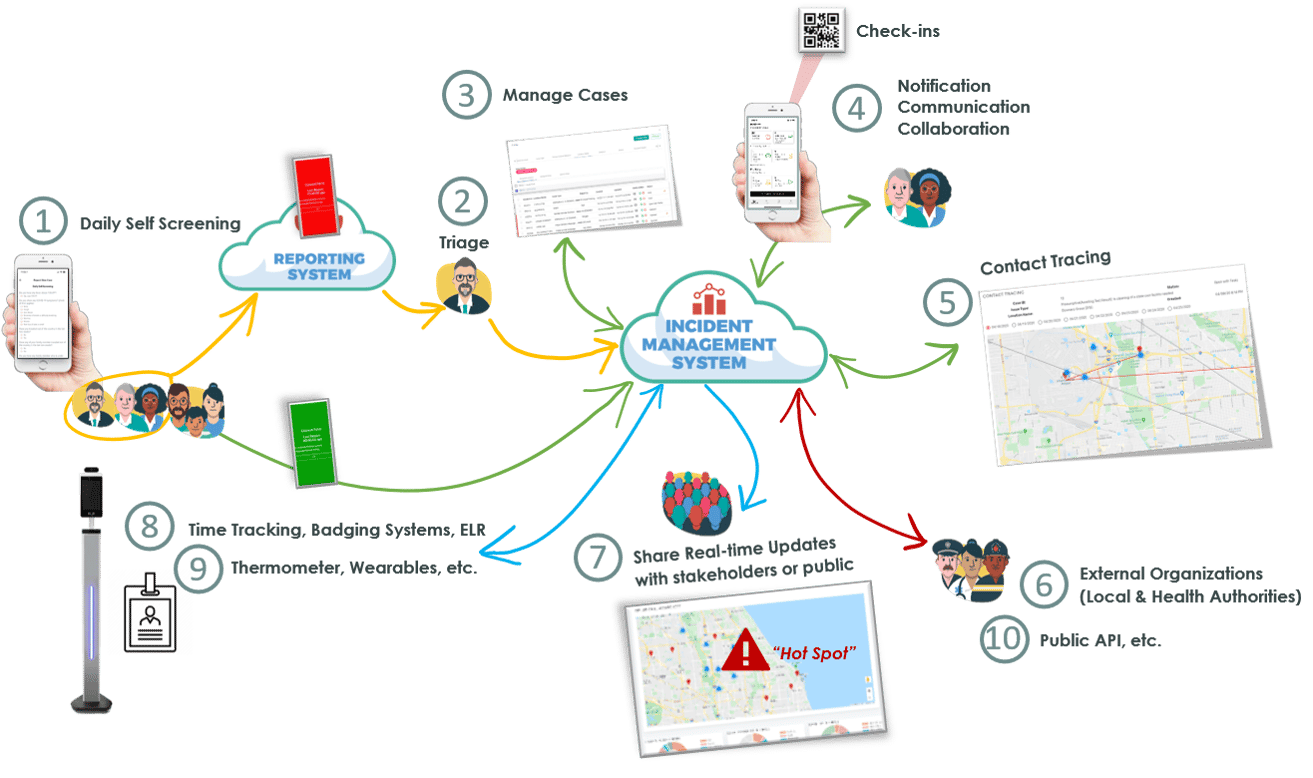 COVID

19

TRACKER™
Sreening Certification, Contact Tracing, Guest Management, and Case Management
Learn more how over 56 global and national corporations are benefiting from COVID19Tracker™
kokomo24/7®

ARS
Anonymous Reporting System
(a.k.a. Tip-line)
Public safety starts with involvement from all facets of the community, by equipping it with anonymous reporting. Kokomo24/7® is an all-in-one solution from mobile app to website portal powered by AI-based TruScore™ that allows you to submit safety concerns to help identify and intervene at-risk individuals and incidents.
kokomo24/7®

eoc
Emergency Operation Center
Should an incident occur, do you still pick up a phone and call someone? Kokomo24/7® EOC provides organizations in any vertical and size with instant situational awareness so emergencies are handled with informed decisions. It's a light modern Situational Awareness and Response Assistance (SARA) system.
kokomo24/7®

ims
AI-driven Safety Incident Management
What if we can prevent a safety incident before it happens? What if we can see patterns leading to a detrimental behavior? Kokomo24/7® IMS learns from the past and analyzes data to predict outcomes and provide intervention before incidents happen. IMS provides a proactive approach to prevent, respond to, and recover from incidents.